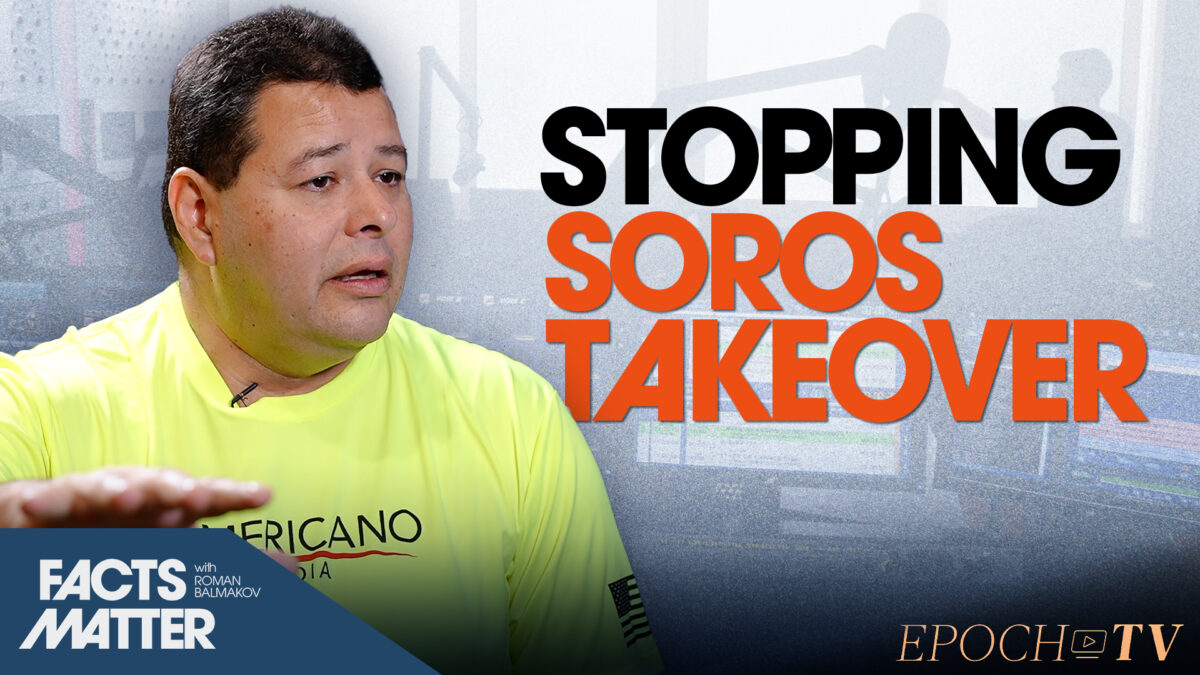 Soros-backed media group to buy up conservative Hispanic radio stations ahead of 2022 midterms
This video is brought to you by Sekur: https://ept.ms/3yW0Wul
---
Ivan Garcia-Hidalgo is the CEO of Americano Media, the first conservative Spanish-language national network on Sirius XM channel 153.
In this interview, he explains how the conservative-leaning Salem Media Group was in talks to buy Radio Mambí, favored throughout the Cuban American community in Miami for decades, for $40 million, until they be outbid by $20 million by the Latino media backed by George Soros. Network (LMN). LMN is a new organization run by former Democratic staffers with little broadcasting experience.
Garcia-Hidalgo suggests the timing of the deal — which includes the purchase of 17 other Hispanic radio stations in ten markets — just three months before the midterms is indicative of LMN's intentions to silence the conservative voice within of the Hispanic community ahead of the midterms and 2024 presidential election.
---
Stay tuned to our newsletter so you don't miss any of our exclusive videos and private events.
Listen to the podcasts:
iTunes Podcast: https://ept.ms/FactsMatterApplePodcast
Spotify Podcast: https://ept.ms/FactsMatterSpotifyPodcast
Google Podcast: https://ept.ms/FactsMatterGooglePodcast
Follow Facts Matter on social media:
Twitter: https://twitter.com/FactsMatterRB
Social Truth: https://truthsocial.com/@FactsMatterRoman
Gettr: https://gettr.com/user/factsmatterrb
Gab: https://gab.com/factsmatterroman
Telegram: https://t.me/FactsMatter_Roman
Instagram: @epoch.times.roman
Click the "Save" button below the video to access it later on "My List".
Follow EpochTV on social media:
Twitter: https://twitter.com/EpochTVus
Rumble: https://rumble.com/c/EpochTV
Social Truth: https://truthsocial.com/@EpochTV
Gettr: https://gettr.com/user/epochtv
Facebook: https://www.facebook.com/EpochTVus
Gab: https://gab.com/EpochTV
Telegram: https://t.me/EpochTV