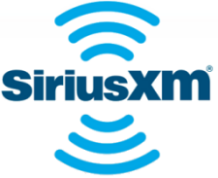 SiriusXM offers free access to Doctor Radio
[ad_1]
SiriusXM offers free access to Doctor Radio
SiriusXM has announced that its Doctor Radio (channel 110) will be free to the general public to help guide and educate as the COVID-19 virus causes record hospitalizations and deaths across the country. The free access and new programming on Doctor Radio coincides with the awaited approval by the Food and Drug Administration (FDA) of a COVID-19 vaccine under an emergency use authorization.
Since the start of the pandemic, SiriusXM, in collaboration with NYU Langone Health, has dedicated Doctor Radio to providing the public with the latest information on the coronavirus outbreak, while continuing to respond to daily health concerns. Listeners can access the channel online through the browsers of their computers or phones, as well as their vehicles equipped with SiriusXM radios, even if they are not paid subscribers.
Special programming on Doctor Radio includes a live edition of "Doctor Radio Reports: The COVID-19 Vaccine", hosted by Dr. Marc Siegel and featuring the Assistant Secretary of Health, US Department of Health and Human Services , Admiral Brett P. Giroir, MD, as well as director of the FDA's Center for Drug Evaluation and Research (CDER), Dr. Janet Woodcock.
Additionally, Dr. Marc Siegel will host a special on medical advances unrelated to COVID-19 of 2020. NYU Langone Department Chairs will focus on positive medical headlines we may have missed over the course of the year. last year.
Doctor Radio has also focused on mental health in these uncertain times and the rising rates of depression, anxiety, substance abuse, grief, fear and confusion in the face of the pandemic. "The Psychiatry Show" hosted by Dr Charles Marmar and Dr Michael Aronoff addressed all of these topics, while helping those in need find supportive resources. A recent special featured the "RADical Health" program, developed in partnership between New York University and the Radical Hope Foundation, which is designed to teach resilience and address the mental, physical and emotional building blocks to better cross difficult transition periods.
In addition to Covid-19 coverage, listeners can tune to Channel 110 to hear free advice and information from NYU Langone's top medical team on a range of health issues. The channel's diverse programming focuses on bringing the most vital information to the public, from the latest medical stories to the latest research, rare diseases and everyday health topics.
[ad_2]