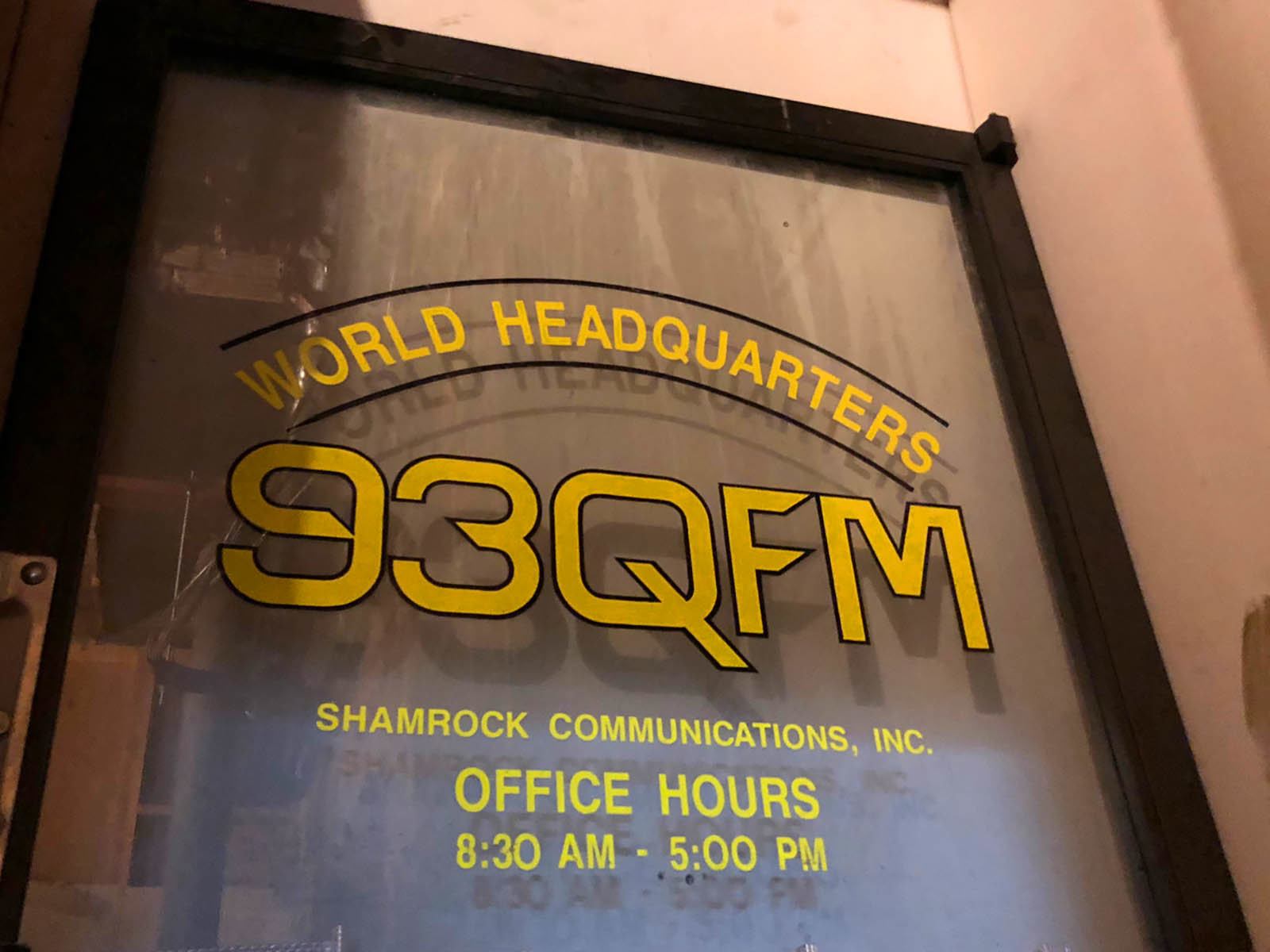 New web streams recreate classic QFM and Hot 102 radio stations
Local radio voice Eric Paulsen — who also hosts the TV show "Discover Wisconsin" — has launched a pair of radio streams on Live365 that are inspired by and pay homage to two classic Milwaukee radio stations.
His stream 93QFM can be heard here, playing classic rock and metal and hair bands from the early 80s.
Meanwhile, a WLUM-FM Hot 102 stream, featuring R&B and hip-hop, can be heard here.
"The idea came from me and my friend Marc, we both worked in radio for a long time and loved the idea of ​​bringing old school stations back online," says Paulsen.
"We did some experimentation with those a few years back, but online-only stations have to deal with additional music royalty and licensing issues and that proved too difficult for a while. More recently we found the Live365 platform and which – for an appropriate fee, of course – takes care of all that for you. So I decided to try again. »
WQFM was a station that broadcast at 93.3 FM from 1958 to 1996, operating through a number of formats: big band, jazz, classical, Top 40 and others – until it landed on album rock in 1973 It had its offices and studios in the Wisconsin Tower on 6th and Wisconsin, where DJ Tim "The Rock & Roll Animal" U'ren sat on a ledge until The Who agreed to add Milwaukee to his 1982 tour.
The frequency is now used by pop station B93.3.
Currently a rock station, 102.1, the frequency is among the oldest in town, dating back to 1940 when it aired as the experimental W9XAO. Later it was an FM sister station of WTMJ-AM. Over the years it was also WMKE and WAWA-FM.
When it was bought by former Packers star Willie Davis it switched to disco and later became WLUM and Hot 102 flourished until the mid-1990s when it switched to rock.
So why these two?
"I chose them because I loved them when they were around — especially in their heyday — and being able to recreate them, at least to some extent, online these days is something I couldn't resist," says Paulsen. . "When you are radio, it sticks to your skin.
"As with the others, if somehow these can generate decent sponsorship revenue and it becomes financially attractive, or at least feasible, we will look to launch others. alternative focusing on the 80s with some 70s and 90s would be cool too. But we'll see. It's a labor of love and only if they develop well will I sustain them for the long haul.
Webcast audio is not replays of original shows, but rather a recreation of what you might hear on those shows.
"We don't share original shows, although I'd love to," Paulsen says. "I don't have enough raw original recordings from the station to rebroadcast – or stream them on the web. But if people wanted to contribute recordings, I would accept them!
"The approach is to recreate QFM to some degree. I'm keeping 70s and 80s rock music with some 90s and a bit late 60s…for now. I'm planning some additional programming features which I'll tell you about later. Other than (DJ) David Lee, who read me those badass one-liners several years ago.
Paulsen has yet to receive comment from original WQFM staff, although he has alerted at least one of them to the matter.
"I talked to Steve Palec about it conceptually," says Paulsen. "I just don't have direct contact with many of them, but I would like to have discussions with them and maybe – if possible – have them 'on the air'.
"I've had a chat with Mark Krueger, and friends are putting me in touch with others. I'd also like to add DJs to certain time slots, but one thing at a time."
In the meantime, we hear about webcasts, says Paulsen.
"A former QFMer was apparently listening and told (Old Milwaukee Facebook group admin and WQFM fan) Adam Levin that he loved it and could almost smell pot and cigarettes again." (Laughs)