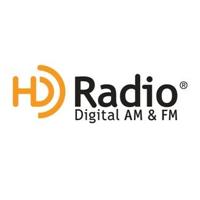 More power for HD radio stations? This is what Xperi and NAB expect from the FCC. | Story
Digital radio stations could get their first power boost in more than a decade if the Federal Communications Commission accepts a proposal from HD radio developer Xperi and the National Association of Broadcasters. In a joint filing, the two entities are asking the FCC to adopt an updated formula for determining FM power levels. They say the revision is based on "real-world operational experience" that has been gained since the FCC last approved a power boost in 2010.
In a jargon-laden filing, Xperi and NAB say that over the past 12 years, concerns have grown over the current approach to power measurement. In their current form, FCC rules allow all digital FM stations that meet certain guidelines to operate at ten percent analog power. The rules allow some stations to exceed this on a case-by-case basis, as long as they are armed with evidence that the power increase does not cause interference to adjacent channel analog signals.
"The current formula overestimates the potential for digital interference and has prevented stations from increasing their power, which has limited digital service," say Xperi and NAB. The companies say the past decade has shown the formula is "too restrictive" and overestimates the level of protection that analog stations need. They also say that the approach assumes symmetric rather than asymmetric digital sidebands. "Using symmetric sidebands for all calculations eliminates a viable path for many stations to increase power on at least one sideband, which would improve digital coverage," the companies say.
To prove that more power can work, Xperi and NAB worked with engineers from Audacy and iHeartMedia to examine a number of short-spaced stations. They found several instances where digital stations were already operating at the power level currently sought, and despite their high power, there were no well-documented reports of interference by any of these stations.
Two separate field tests using "New York Public Radio" WNYC-FM New York (93.9) were also conducted under FCC experimental authority in two parts of the market last year to determine whether the proposed higher power could operate without creating interference. The tests – one on March 15, 2021 in Connecticut, the other on March 29, 2021 in New Jersey – showed that there was no significant change or degradation in the desired WNYC-FM signal when he increased his power. It also didn't cause interference with Audacy's first adjacent sport WIP-FM Philadelphia (94.1) and rhythmic CHR "Hot 93.7" WZMX Hartford.
More Power, More HD Stations
The latest data from Xperi shows both the successes and shortcomings of digital radio. Since the FCC approved the service two decades ago, the number of HD Radio receivers has grown to more than 90 million, mostly installed in vehicles. In June, more than 59% of all new vehicles shipped nationwide contained a factory-installed HD Radio receiver. And Xperi says the number of HD Radio-equipped cars in some radio markets exceeds 40%.
The weakest link in the growth chain has become the broadcasters themselves. "While digital receiver sales have grown significantly over the past five years, station conversions have not seen the same growth," Xperi and NAB say in their filing. Broadcasters have converted nearly 2,600 radio stations in the United States, but they say more power could help bring more digital stations. "A significant contributor to the slow rate of station adoption is the frustration of many stations that are unable to fully replicate their analog coverage using the power levels permitted by existing rules," they state.
Xperi and NAB suggest that carrying more digital radio stations is important, and not just because it will help broadcasters keep up with receiver sales growth. They argue that this will allow the radio to better serve the public by offering a wider range of programming with their subchannel stations. An increase in station conversion rates would also encourage manufacturers to continue investing in the development of HD Radio equipment, which would reduce equipment costs and allow more stations to convert to digital. Adopting the proposals, they say, is "an important step that will benefit all sectors of the digital broadcasting ecosystem".