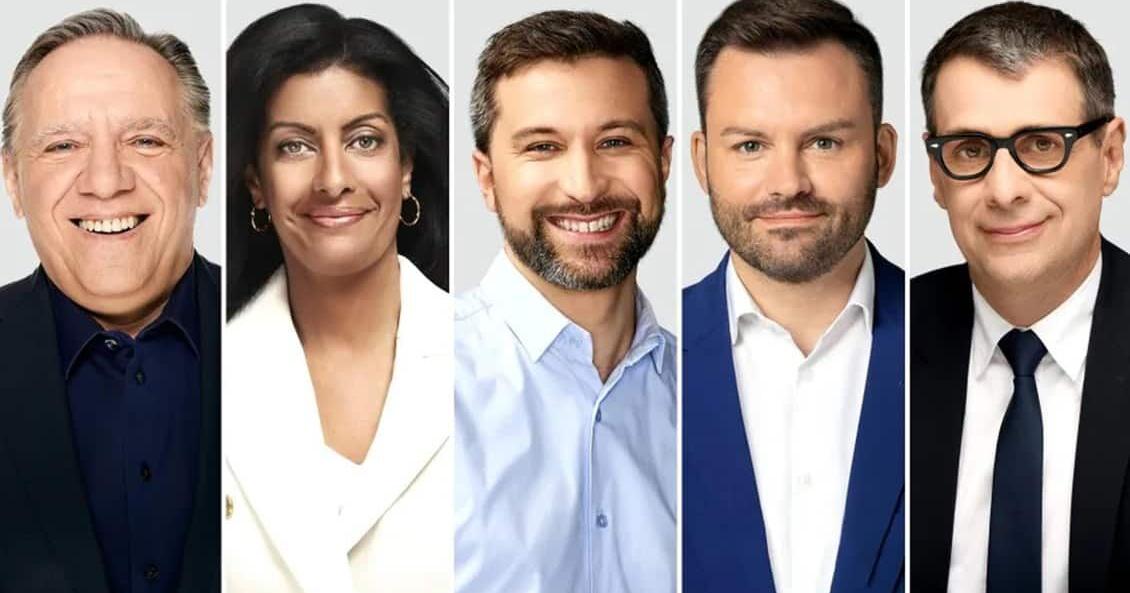 Montreal television and radio stations ready for full coverage of Quebec elections October 3 | Cohen Confidential with Mike Cohen
On the eve of the Quebec elections on Monday, October 3, it seems certain in advance that François Legault and his Coalition Avenir Québec will obtain a comfortable majority. However, it's how the other parts end that will keep us all hooked.
Will the Liberal Party of Quebec collapse? Will Québec Solidaire become the official opposition? Will the rise of the Parti Québécois surprise us? And what will be the end result for Eric Duhaime and the Conservative Party of Quebec.
Montreal English media will guide us every step of the way. Here's a look at what our four English TV channels and our two main English news channels have planned.
MONTREAL GLOBAL: During newscasts at 5:30 p.m., 6:30 p.m. and 11 p.m., Global will broadcast live reports. Global Montreal anchor Aalia Adam and Global News Morning host Laura Casella will lead election coverage on streaming platforms from 7:30 p.m. to 11:35 p.m. On the ground reporting will be reporters Tim Sargeant of the Liberals , Dan Spector of the Coalition Avenir Québec and Amanda Jelowicki with Québec Solidaire; alongside analysts Pearl Eliadis of the Max Bell School of Public Policy, Daniel Beland of the McGill Institute for the Study of Canada and Toula Drimonis, author of We, the Others: Allophones, Immigrants and Belonging to Canada. Global News chief political correspondent David Akin and Concordia University political scientist Guy Lachapelle will also join the coverage. Live coverage will be available to stream on Amazon Prime Video, Roku, the Global TV app, Global News YouTube and Facebook channels, and Globalnews.ca. This will be followed by a results recap at 11 p.m. on all streaming platforms and on Global TV. News and station director Karen Macdonald said election results will be covered live throughout the evening, providing audiences with comprehensive news, interactive updates and insightful commentary, including reports on major party leaders and new emerging parties such as the Bloc Montreal and the Parti canadien. of Quebec.
For more information, visit Globalnews.ca/Montreal.
CTV AND CJAD: CTV News Montreal's election coverage begins at 8 p.m. and will continue until it's all over, said Chris Bury, director of news and information programming. Mutsumi Takahashi and Maya Johnson will anchor. Takahashi will be accompanied by a panel composed of Sébastien Dallaire, Martine St-Victor and David Heurtel. Johnson, who not long ago was the Quebec correspondent, will break down the results as they come, including the big picture, key constituencies and trends. A team of reporters from CTV News Montreal will cover all party leaders, describe the mood and interview candidates and party supporters. CTV News Montreal's election hub at CTV News Montreal.ca will have an up-to-date, interactive results section and a constantly updated blog. As for CJAD 800, they will have a one-hour "pre-game" special, hosted by Elias Makos, from 7 p.m. to 8 p.m. After 8 a.m., CJAD 800 will simulcast the CTV News election special and hosts Makos, Andrew Carter, Natasha Hall and Aaron Rand will all join Takahashi at various times. This is another great example of how Bell Media, owner of CTV Montreal and CJAD, benefits viewers and listeners. On Tuesday morning, Carter will air highlights from the speeches, interview the winners and losers, and recap the results. The fabulous Tom Mulcair will join Carter, in the studio, from 7 a.m. to 9 a.m. then will be with Makos between 9 a.m. and 10 a.m.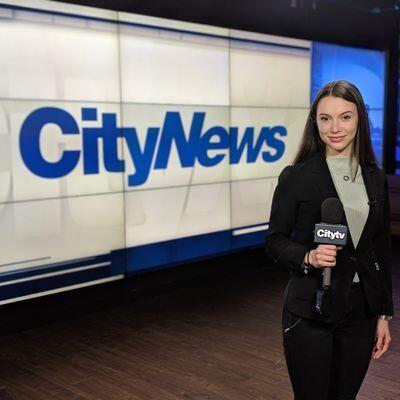 NEWS FROM THE CITY OF MONTREAL: Supervising Producer Melanie Porco tells me that her team at CityNews Montreal will be live from the election day and night, on the ground and at the party leader's headquarters, bringing results and analysis to all of its digital platforms. You can watch extended coverage on a special edition of CityNews tonight at 11 p.m. Tina Tenneriello, Alyssia Rubertucci, Felisha Adam, Pamela Pagano, Brittany Henriques and Sasha Teman will be the reporting team. They will also speak with voters and analysts such as Idil Issa (co-founder of the municipal party Mouvement Montréal), Karim Boulos (former Montreal city councilor) and Eleni Bakopanos (former federal Liberal MP).
CBC TV AND RADIO: You can tune in to election night coverage on CBC Television, CBC News Network and CBC Gem starting at 7:30 p.m. -president of Leger. CBC's Sudha Krishnan and Douglas Gelevan will help viewers sift through the results when they start arriving after the polls close at 8 p.m. Arbec will contact journalists at the headquarters of the five main parties in the province. There will be a streaming version of the show with ASL (American Sign Language), also starting at 7:30 p.m. on CBC Gem, as well as online. On CBC Radio One, you can join Breakaway host Alison Brunette, Daybreak host Sean Henry and CBC's Shawn Lyons for a province-wide special. The show will set up the issues in this election beginning at 7:29 p.m. and will feature live results and analysis after the polls close at 8 p.m. Tune your radio to your local CBC Radio One station to listen or download the CBC Listen app to stream online. CBC's digital team will bring viewers all the top news of the evening from across the province on cbc.ca/news, cbc.ca/quebec and on the CBC News app. Once the polls are closed, you can use their interactive results page to get up-to-the-minute results on races across the province. You can also customize your view to see what's happening in your community and in the races that interest you most.
I know I'll be busy changing channels all night long, eager to see and hear what all of our media has to say. We should feel lucky to have four English-language television stations, as well as CJAD and CBC Radio. Maybe by 2026, CFQR AM will also be a player in the field unless the CAQ introduces a bill limiting the number of broadcast channels we can have in English.