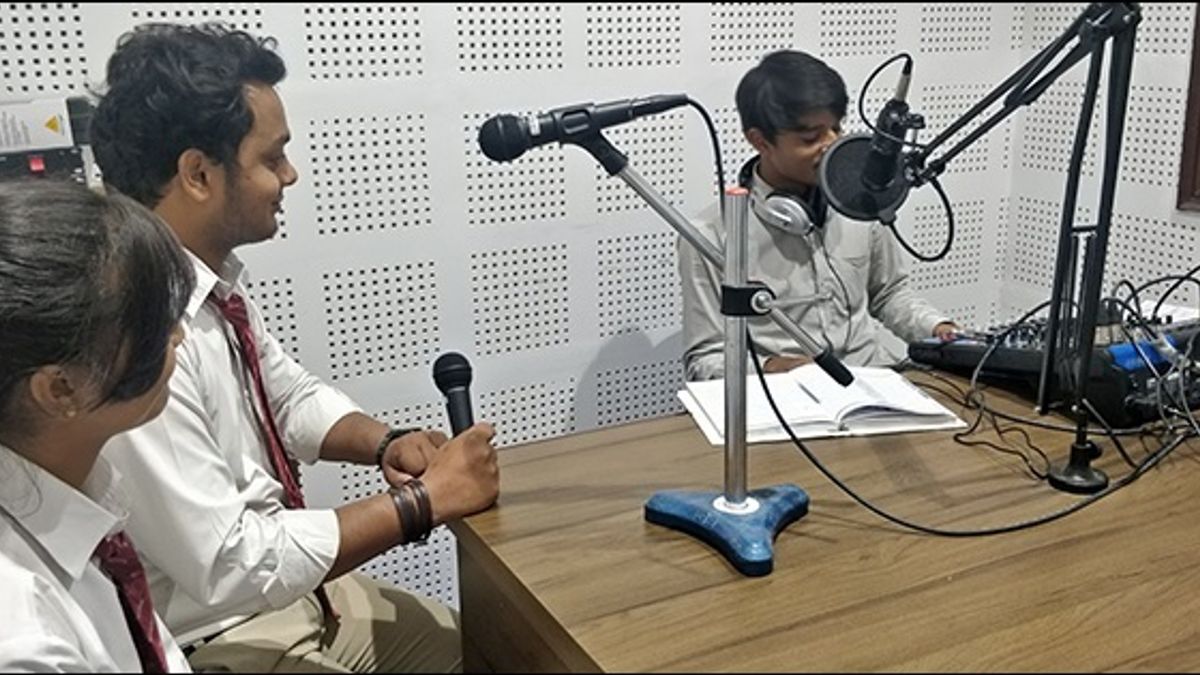 Mangalayatan University launches community FM radio channel "Radio Narad"
[ad_1]
Mangalayatan University has launched a community FM radio channel called 'Radio Narad' as part of its various initiatives.
Mangalayatan University launches "Radio Narad"
Mangalayatan University has launched a community FM radio channel called 'Radio Narad' as part of its various initiatives. Radio Narad was launched as a community radio station and aims to disseminate relevant, authentic, verified and correct information to the people of the Aligarh region. The FM radio station has been allocated a frequency of 90.4 MHz by the Union Ministry of Communications and Information Technology.
Radio Narad Community FM Radio will serve residents of Aligarh and surrounding areas of Hathras and Mathura. The FM Radio channel will broadcast information programs related to education, agriculture and health to disseminate information and awareness among the populations of the region. In addition, the radio station will also broadcast news and the latest related updates aimed at improving the community in general.
The community FM radio channel will be managed and operated by students of the University's journalism and mass communication programs. Students expressed their joy at the launch of Radio Narad and described it as a great opportunity for hands-on training and learning experience for them.
Commenting on the launch of 'Radio Narad', the Vice-Chancellor of the University of Mangalayatan Brig. (Dr.) SurjitPabla said that the launch of a dedicated community FM radio channel is a great achievement for Mangalayatan University. The university has been able to be launched in just 7 years since its inception, which is a landmark for the region. He further added that "the Institute of Journalism and Mass Communication at the University of Mangalayatan has been pursuing this initiative for three years and recently the ministry assigned the frequency."
Providing more information about Radio Narad and its operations, the Registrar of the University of Mangalayatan, Cdr. (Ret.) Manjeet Singh said community radio will be available within a 15 km radius. A survey conducted by the University concluded that nearly 40 villages with more than a lakh of inhabitants, including Iglas and Beswan, will benefit from FM radio.
Based on the Mathura-Aligarh Highway, the University of Mangalayatan is a leading educational institution providing quality education in various academic fields including MBA, Engineering and Journalism. The university is home to more than 4,000 students who pursue more than 60 undergraduate and postgraduate university programs in different fields at its Aligarh campus. Over the years, the university has gained name and fame in the university community as a forerunner of quality education in the Aligarh region.
[ad_2]