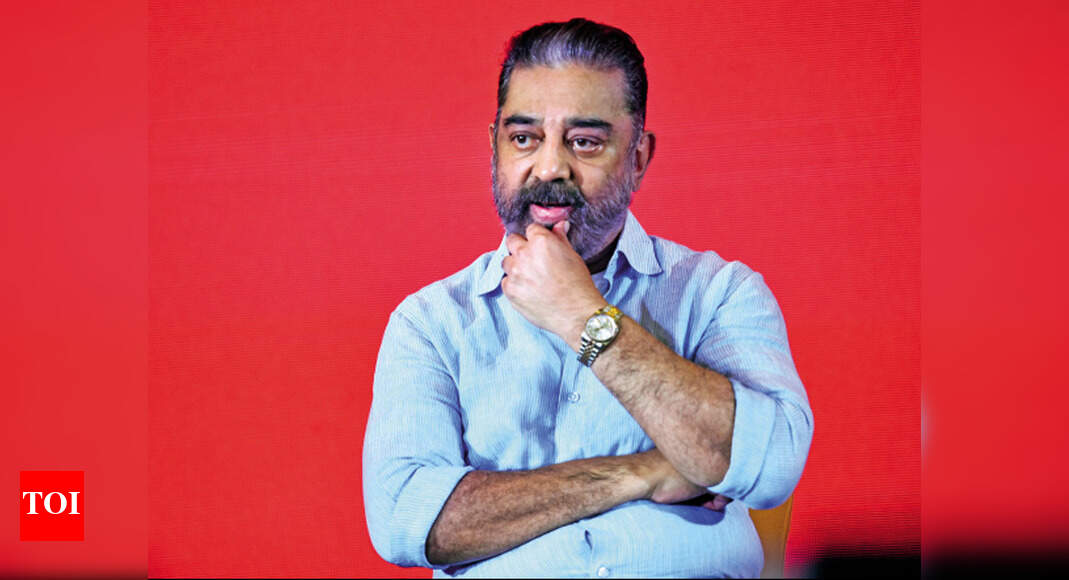 Kamal Haasan urges government of Tamil Nadu to launch radio station to reduce screen time for children | Chennai News
CHENNAI: MNM chairman Kamal Haasan on Tuesday called on the government of Tamil Nadu to launch a radio station exclusively devoted to education. Health experts have warned students of problems with staring at screens and using headphones for long hours, he said.
Such a decision – whether it's a radio station or an FM channel, could help reduce screen time and also overcome the problems of lack of connectivity, laptops and smartphones. faced by students when taking online courses due to the pandemic. This could be done on the lines of the exclusive educational
television channel
"KalviTV" and would greatly benefit students, he said.
Kamal cited the initiative of government secondary school teacher R Karthikraja in Katthazhai panchayat in Cuddalore district who launched an Internet radio "www.kalviradio.com" for the benefit of students. He had undertaken this initiative keeping in mind the status of students in villages who could only afford the 2G network.
About 75 teachers, out of personal interest and love for their students, joined hands to effectively manage this Internet radio for the benefit of the students. Thousands of students, who study from Class I to Class VIII, benefit from it and they only need 300MB of data per day to attend classes, Kamal said in a statement.
The fact that Internet radio has attracted over 3.2 million visitors and has been operating for over 14,500 hours indicates the need and demand for such a service, he said. "A full-time educational
radio station
will greatly benefit poor students and also help other students reduce their screen time," Kamal said.