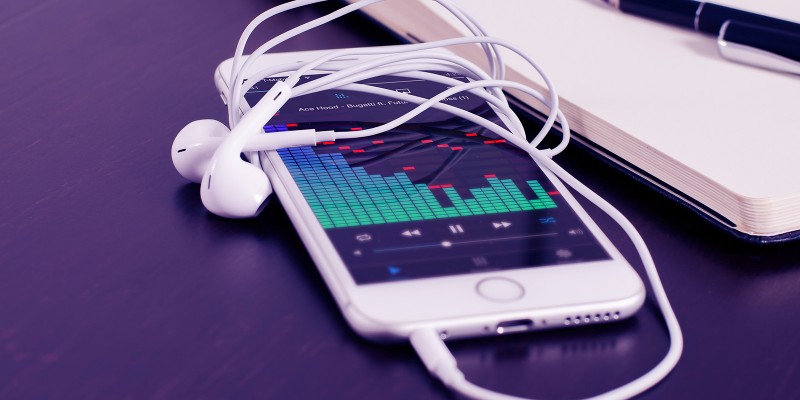 Here's where to listen to and stream local radio stations live in Kenya
Podcasts, music streaming, Twitter and Clubhouse spaces; there is no shortage of ways to consume content on demand today. If you want music, fire up your Spotify or Deezer or YouTube Music and you're in business. If you want to listen to a talk show, open Google Podcasts, Spotify or Apple Podcasts and you're sorted. If you want a more interactive medium, Spaces and Clubhouse are here for you.
All this seems to want to kill traditional radio. I mean, why listen to a preset, unique playlist when you can listen to the particular song you want without the commercials or presenter interruptions? Why sit on a boring song, waiting for the conversation segment?
Advertisement – Continue Reading Below
While that's all well and good, there will always be a place for traditional radio. And although FM tuners are fewer as the 3.5mm headphone jack is relegated to oblivion, there are still ways to jam your favorite radio stations. In this article, we look at 5 platforms you can use to listen to and stream live radio in Kenya.
To agree
TuneIn Radio doesn't really need an introduction for anyone who's been in the internet space for the past decade. While Spotify and Apple Music dominate the jungle when it comes to streaming music and content, TuneIn has almost become synonymous with internet radio.
This platform gives you access to tons of radio stations from all over the world. In order not to become overwhelming, the application asks you for your location when you register. It then uses this to filter your local and regional radio stations.
TuneIn's catalog is quite large and hosts almost all popular radio stations in Kenya, including a bunch of internet-only stations that don't have an FM frequency. Perhaps the biggest selling point of this one is that it also gives you access to the thousands of radio stations from other regions with relative ease.
However, this is a paid service and you will have to part with some of your hard-earned money to enjoy the premium services. There are also tons of geo-restricted stations, so your mileage on international stations may vary.
---
RELATED:
Advertisement – Continue Reading Below
---
Radio Garden
Perhaps one of the most fun services on the internet today, Radio Garden adds a nice little touch to the way you find and discover internet radio stations. It does this by giving you the globe as an adjustment knob.
Simply clock anywhere on the globe and it will tune to a radio station from that region and also give you a list of available stations to choose from. It also requests access to your location and uses it to give you a list of radio stations in your specific area.
Like TuneIn, you can explore and listen to any radio station from any region of the world, as long as it has an active stream.
Kenya Moja
Kenya Moja has been a one stop shop for all your Kenyan media for quite some time now. This platform hosts live streams for all popular TV channels in the country, quick links to all popular newspapers and blogs, and live streams for radio stations.
---
RELATED:
---
This platform which prides itself as Kenya's largest web portal has since expanded to provide access to opportunities and jobs but has retained much of the original sauce.
With over 21 radio stations you have instant access to the most popular radio stations in Kenya and with more stations appearing frequently it is sad to see the list stagnating a bit over the years. Still, it could be argued that it gives users a more national perspective without the clutter of smaller stations.
Radio.or.ke
Radio.or.ke provides users with access to all major Kenyan radio stations via the internet. At the time of writing, 43 stations are listed on the platform.
The platform is well laid out and is relatively easy to use. Just click on a radio icon and listen to the live stream of your favorite station at home or in the office. It's simple and straightforward and 100% free.
Kenya FM Buffer is another rising platform that seeks to consolidate all local radio stations into a single database. As of this writing, this platform has indexed almost 60 unique stations from various parts of the country.
Advertisement – Continue Reading Below
It's a pretty elaborate list and for a small team, it's an impressive party. We can only hope to see them continue to maintain this platform.
Conclusion
Now, these are not the only platforms you can use to listen to local radio online. The most popular local radio stations can be found on many of these global platforms.
Additionally, many of these popular Kenyan stations have their own websites. They also stream live radio on these websites, so if your favorite station is not available on these platforms featured in this article, search their official websites, you might get a stream.
Did we miss a platform you use? Tell us in the comments below.
Related