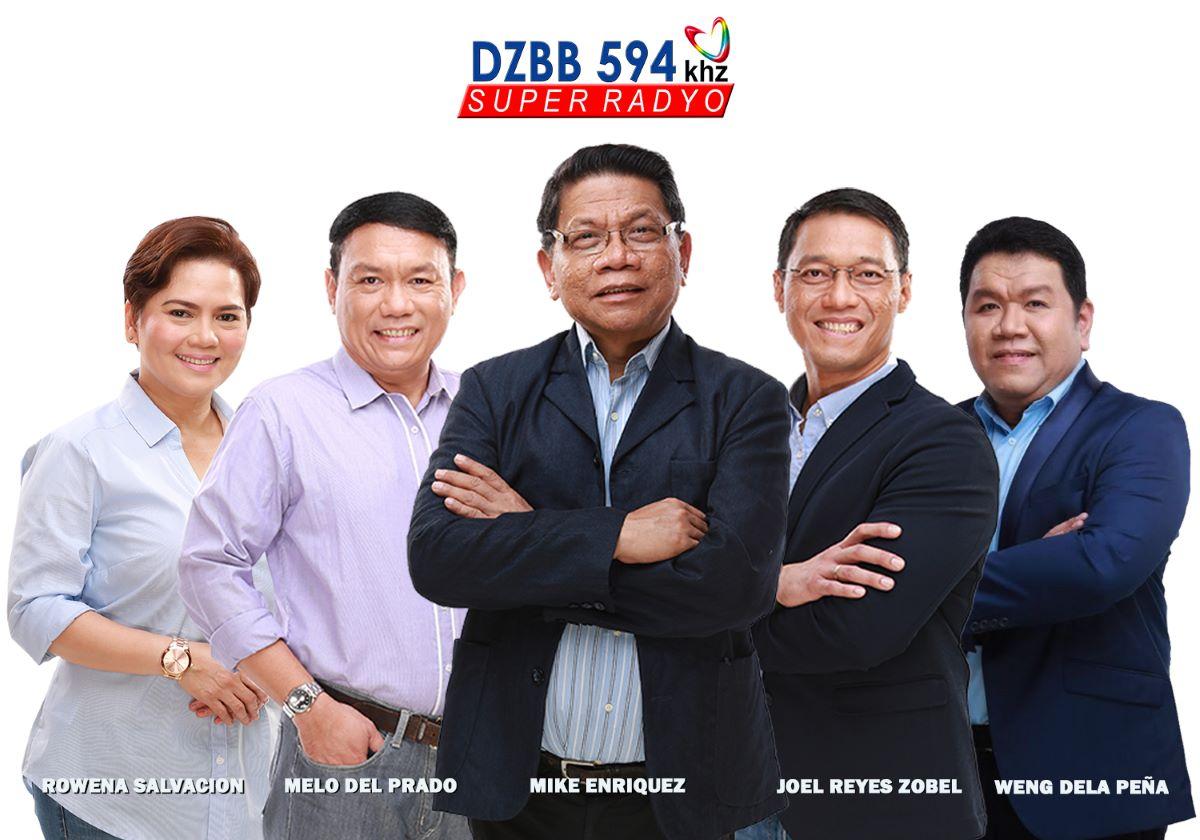 GMA's flagship radio stations top the airwaves in Mega Manila │ GMA News Online
GMA Network's flagship AM and FM radio stations, Super Radyo DZBB 594 and Barangay LS 97.1 Forever!, continued to dominate the airwaves in their respective categories in Mega Manila, according to the latest Nielsen Radio Audience Measurement data.
Super Radyo DZBB 594 once again landed the top spot as listeners' favorite station in Mega Manila for April 2022. DZBB recorded a total audience share of 43.9%, while its closest rival, DZRH, got only 29.9%.
The station's total reach for April was 1.7 million individuals, 87.6% of whom are loyal DZBB listeners.
The morning block remained the station's highest-rated daytime slot, driven by tuning to the 6:00–9:00 segment. This includes "Super Balita sa Umaga", "Saksi sa Dobol B", "Melo del Prado sa Super Radyo" and "Dobol Weng sa Dobol B".
On FM, Barangay LS 97.1 Forever! maintained its leadership in Mega Manila for the said period with a total audience share of 41.4%, far ahead of its nearest competitor, 90.7 Love Radio, which posted only 12.2% audience share. hearing. The station recorded a total reach of 7.1 million listeners in the reporting month.
"Barangay Love Stories" was still the undisputed number 1 FM radio show in Mega Manila. Its podcast version also consistently topped the charts as the most popular podcast on Spotify and iTunes. Barangay LS' shows 'Talk to Papa', 'Potpot & Friends' and 'Songbook' were also among the station's ranking drivers.
Viewers can also watch some of Barangay LS's most popular shows on YouTube with new episodes every week, and get the latest updates on its official accounts on Facebook, Instagram, Twitter and Tiktok.
Tune in to Super Radyo DZBB 594 kHz and Barangay LS 97.1 Forever! From Monday to Sunday. Some DZBB programs are also simulcast via Dobol B TV on GTV and overseas on GMA News TV.
Online, listeners can also tune in to these stations via a live audio stream at www.gmanetwork.com/radio.
GMA press release