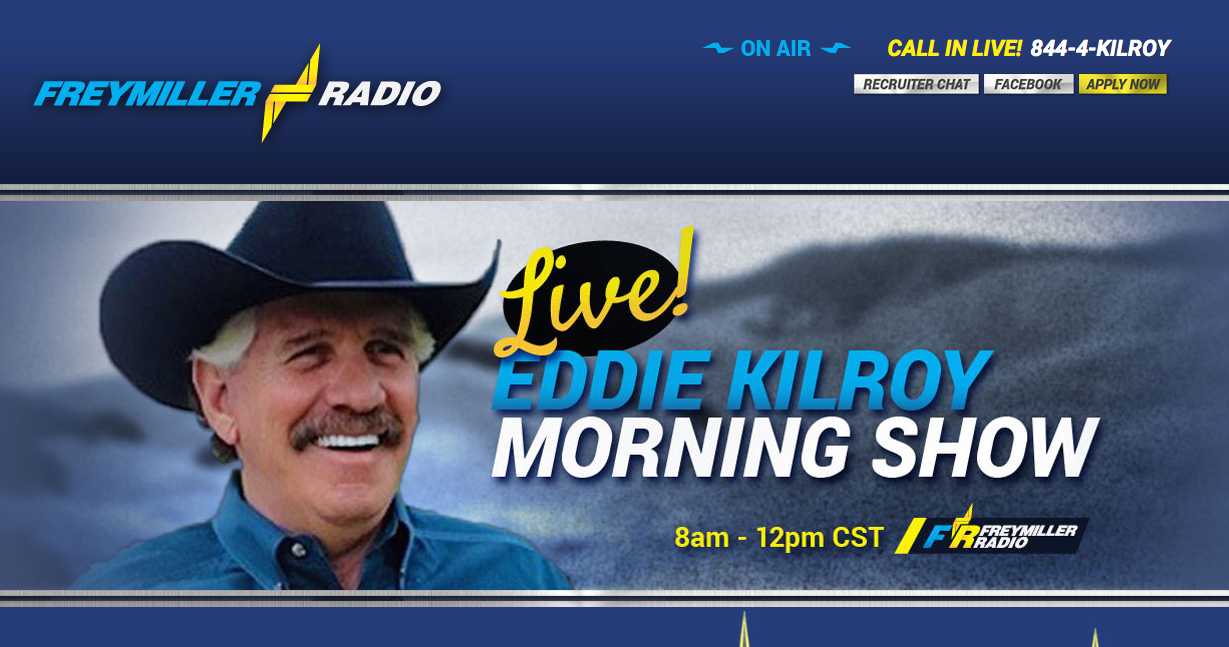 Freymiller Trucking to broadcast Freymiller radio channel from the Mid America Truck Show
"Freymiller Radio is for trucking professionals who want more than a talk show and something more lively than a computer playlist."
Oklahoma City, OK (PRWEB)
March 20, 2015
Truck driving and country music naturally go hand in hand. Freymiller Trucking made it official in February with the launch of Freymiller Radio, the company's digital radio channel for online and mobile listeners across the United States. Now, Freymiller Radio will broadcast live from the Mid America Truck Show (MATS) in Louisville, KY, March 26-28, 2015, 8 a.m. to noon / Central.
Country radio legend Eddie Kilroy will be on hand to meet the audience as he hosts MATS's The Eddie Kilroy Morning Show. This unique Freymiller Radio program is broadcast live every day of the week, in this case, with driver calls and the famous Kilroy style that has anchored XM Radio's "Willie's Place" for over 7 years.
The new Freymiller Radio Channel is an industry first that has opened a direct line of communication to trucking professionals everywhere. The station broadcasts live 24 hours a day from FreymillerRadio.com and one-click play from its own personalized mobile app for iPhone or Droid.
"Freymiller has always been driver-oriented. Now Freymiller Radio is a nationwide network radio destination for trucking professionals who want more than a talk show and something more lively than a computer playlist, "said company founder Don Freymiller.
Freymiller Radio is social and always free for the user. Listener interaction via Facebook, Twitter, and other touchpoints encourages two-way communication to encourage trucking professionals to stay in touch and have their voices heard. Listeners can log in via http://www.freymillerradio.com, and call the live talk show daily from 8:00 a.m. to noon central time by calling 844-4-KILROY (844-454-5769).
About Freymiller

Freymiller Trucking is a full truck haulier specializing in the safe and efficient transportation of temperature controlled and urgent goods. Freymiller, a family business with over 40 years of success in the trucking industry, is known for its high quality standards, customer service, innovation and value.
For more information on Freymiller services or driving opportunities, call 1-800-378-1074 or visit http://www.freymiller.com.
Share the article on social media or by email: